Golden Paper Wasp
Polistes fuscatus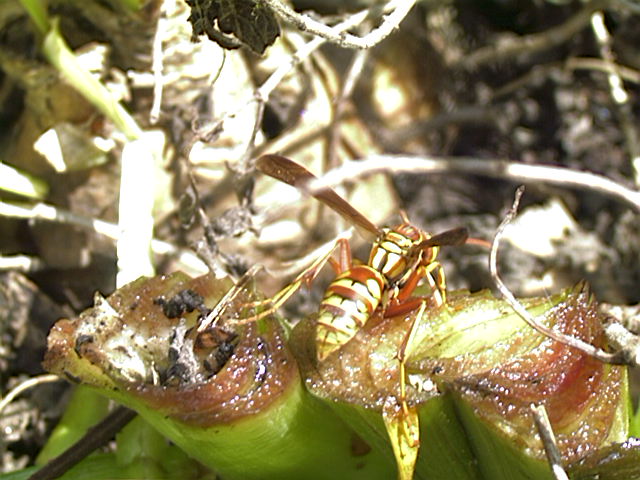 A golden paper wasp in my garden. Other subspecies have more black in their markings.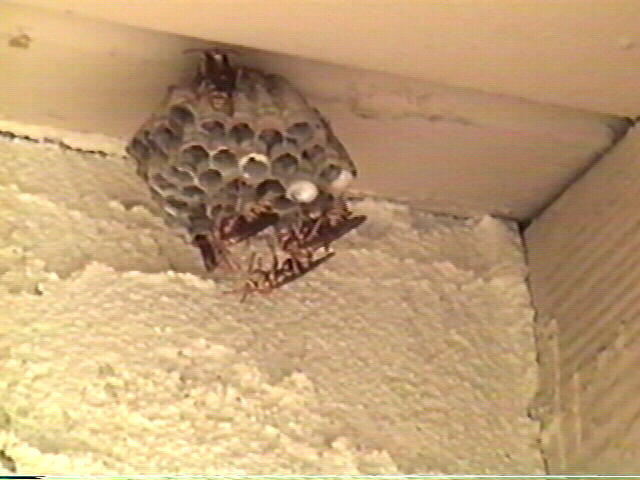 The nest of the paper wasp is an open comb hanging from a small stem on the under side of the eaves, or any overhanging protection. The nest is started by the queen, as the season progresses she has an increasing number of workers to help.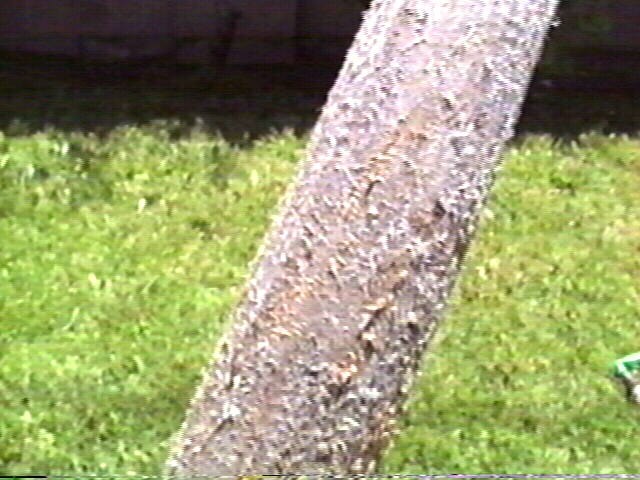 The paper wasp gets its name from the fact that it builds its nest out of paper made from wood fibers. This garden stake was shiny smooth before the wasps used it for a source of wood fiber.








A wasp hunting among the mint for caterpillars with which to stock the larval cells in its nest.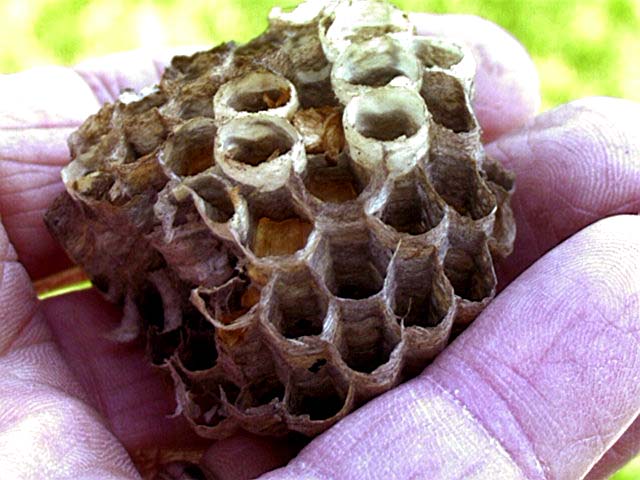 This an old paper wasp nest which has fallen off the eaves.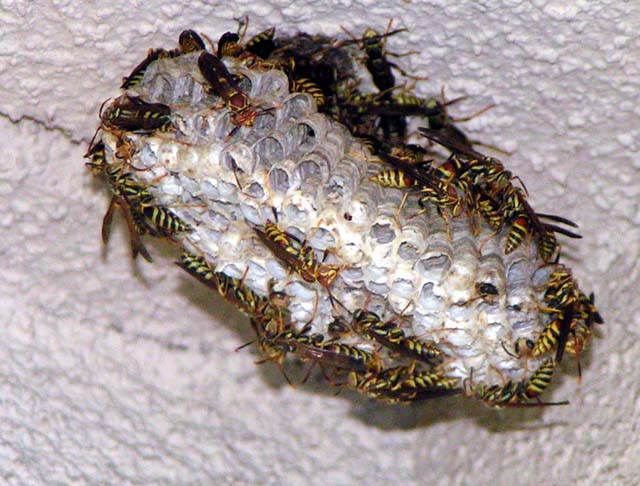 This is a larger paper wasp nest under the eaves. In the lower right corner you can see the head of a wasp just emerging from its pupa.











[Taxonomy : Classification ]
[insects ] [animals ] [ Science Can Be Fun ]