Glassy-Winged Sharpshooter
Homalodisca coagulata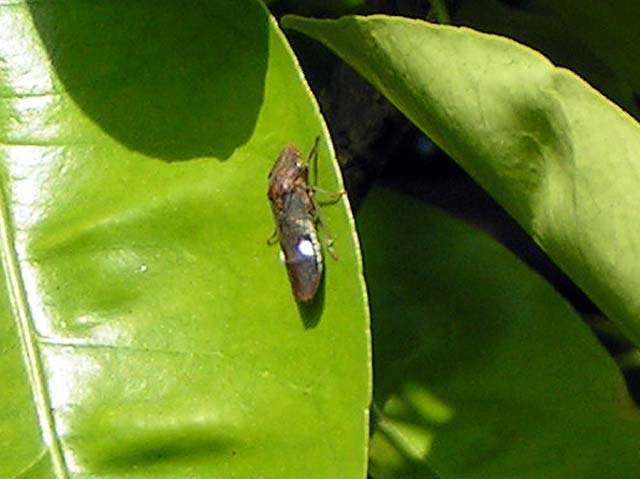 The glassy-winged sharpshooter, a.k.a. glassy-winged leafhopper, is a vector (spreader) of serious bacterial diseases in plants. Therefore it is listed as an agricultural pest.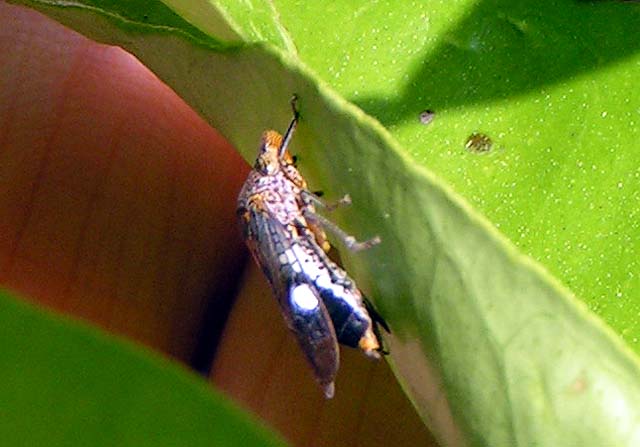 The female glassy-winged sharpshooter places spots of white excrement on her wings. It is speculated that the spots are to make her look like bird droppings. Could be.






[Taxonomy : Classification ]
[Insects ] [Back Yard Biology ] [Science Can Be Fun ]